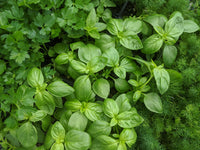 Culinary Herb Collection
Our culinary herb collection includes all your favorites, packed with flavor.  Beautiful basil, mint, rosemary, parsley, sage, thyme, oregano, chives, dill, fennel, tarragon, lovage, and so many more!
Browse Herbs
Edible Flower Collection
Our edible flower collection includes mounding nasturtiums, colorful cornflowers, tall Indonesian cosmos, and bright calendula.  
Browse Edible Flowers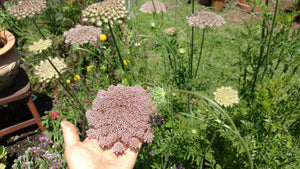 Cutting Flower Collection
Fill your garden with the same stunning flowers we use in our farm bouquets. Plenty of unique flowers you'll only find with us! Dara ammi, gomphrena, nigella, strawflowers, tansy, to name a few.
Browse Cutting Flowers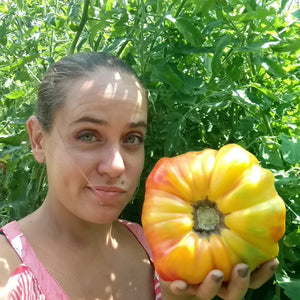 Heirloom Tomato Plants
Our collection of heirloom tomatoes includes dozens or varieties, in all different colors, shapes, and sizes.  Each one has a unique flavor profile, and you'll love them all! 
Browse Vegetables